Updated fragile items system (Based on Vamp ideas and Nemesis ideas.)
I coded to existe two types of fragiles items:
Type 1: No reparable item, once the is 0 endurace, it broke for good.
Type 2: The item will have a date to be used however the players wants, and reparable, but after the date, it will be destroyed.
Pictures:
Type 1: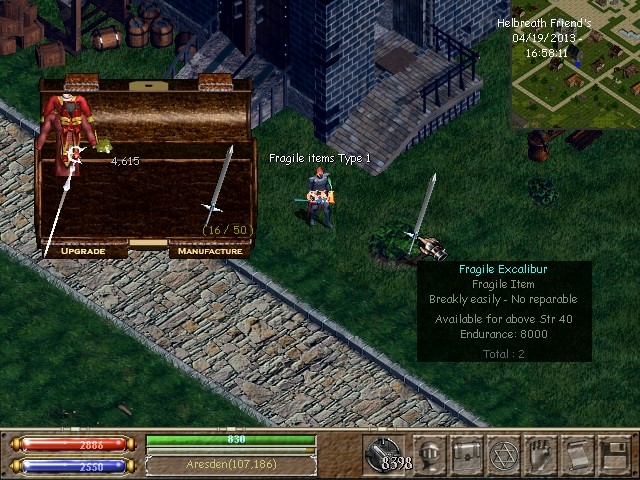 Type 2:
Exemple of creating fragile item with date to be destroyed.