I have this idea like years ago, sometimes i wrote some stuffs to one day try work on it. So, this days i got nothing much to do, i started work on Guild Houses.. Finnaly... (29/07/2013)
Concept: (Inicial idea)
- Each city have 5 Guild Houses.
- The Guild House can be purchased only for Guild Masters
- Each guild can have only one Guild House
- Inside Guild House will be specially services for the guild members:
-o Shops with new items and discount for repair
-o Teleports with discounts.
-o Char will not feel Hunger
-o Guild Bank (TO ADD)
Code Progress:
HG / Client: 65% - 65%
Some screenshots of feature:
Checking witch Houses is Available...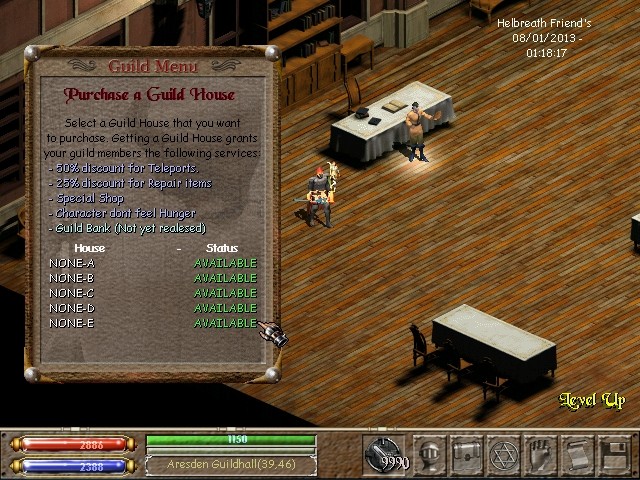 Checking Guild House location on Map and preparing to buy.
Running in front of a purchased house...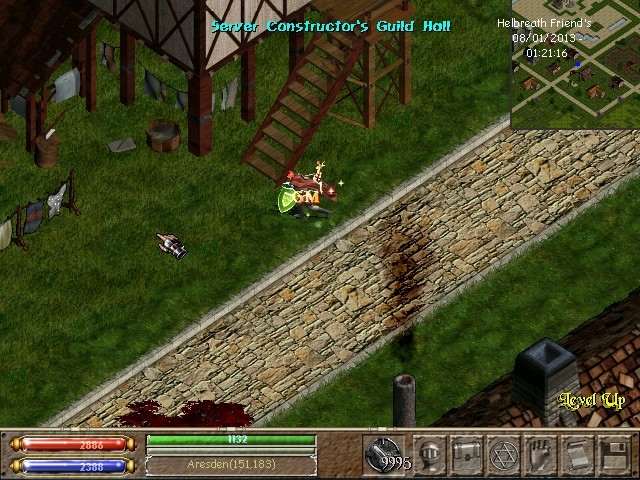 Non Guild Master trying purchase a House..
Purchasing other House
You cant buy more than one House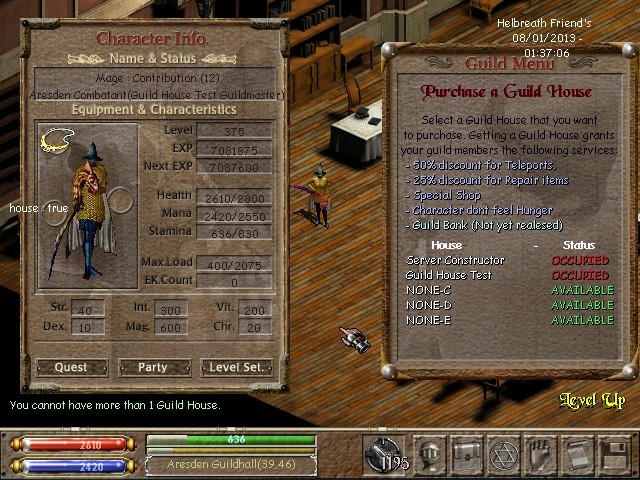 TO DO:
Change City mapdata files .amd for a better visual of the entraces of Houses. (0%)
Add a Guild Donation system (Contribution Points, Majestics...) (0%)
Add guild pay for the house (0%)
Add a new NPC for guild lord (npc's wearing clothes...) to be the shop / teleporter (0%)
Add repairs / teleports with discount (0%)